THIERRY HOCHARD / en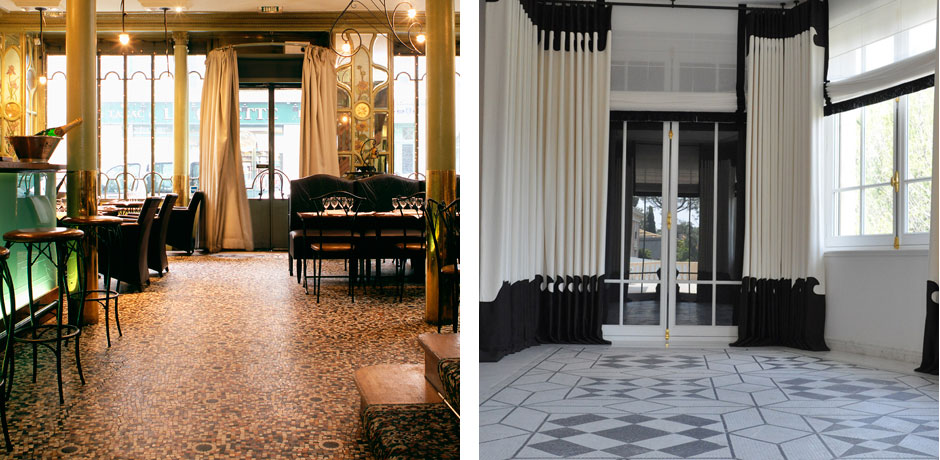 .
For over 20 years, Thierry Hochard, in collaboration with  Coco-Singer and his team, working mainly marble but also
molten glass, enamels, porcelain tile, golden stones and silver.
Achievements and rendered unique because everything is done by hand ; custom work in collaboration with you, professionals or individuals.
Major public commissions on Paris: The National Assembly, the restaurant Le Grand Colbert, Passage Vivienne, Le Bouillon Racine restaurant, Restoration of the Lycée Louis-Le-Grand, Restoration Museum Galliera.
And elsewhere: Cathédrale Saint-Sauveur (Aix-En-Provence), Eglise Sainte Geneviève (Bordeaux).